This is a must read everyday for the past two weeks.
Good thing it's funny and easy to read!  Barnaby is a very forgetful little bunny – he can't remember where we put his glasses (he's wearing them).  Although he thinks he never forgets.  He remembers to feed his grasshoppers (but forgets to close the door) and he remembers to write to Santa (the longest letter you've ever seen).
But he did forget to put out the trash (and the results were IN-CRE-DI-BLE – especially if you are a Torontonian!) and he has forgotten to take back many overdue library books.
What do you think he forgot today?  My son laughs hysterically each time and says "how did he forget to do that??".  
by Marsha Diane Arnold with pictures by Jennie Poh
This is one of those simple, sweet books with a lovely lesson that kids ask to read again and again.  All of Arnold's books star sweet, woodland animals that show the meaning of friendship and this is no different.
There is a thunder storm and Racoon is scared. He doesn't want to be alone.  He asks his friends (Woodchuck, Quail and Gopher) if he can wait out the storm with them – but none of them have room in their homes.  When he knocks on Rabbit's door, he is doubtful she will have room.  She does have ten little bunnies hopping around after all!
But she welcomes him inside saying there is always room for a friend.  Not long after, Woodchuck, Gopher and Quail come knocking.  No one should be alone in the storm!  And Rabbit and Racoon welcome them in.
Love the illustrations in this one and both my kids thought it was really nice of Rabbit to make room for her friends.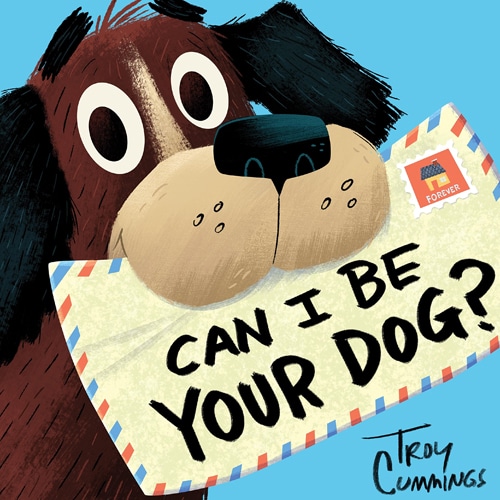 I have such a soft spot for this one.
Arfy is a stray dog that lives in a cardboard box in an alley.  He writes to a different resident of Butternut Street each day asking if he can be their dog. He starts with the lovely yellow house full of happy kids (and even a cat he could live with) and ends with a desperate pitch to the scary junkyard.  No one will take him.
Poor Arfy is all alone until he gets a letter asking if he could be the post carriers dog.  I just love it.  And we used it this morning to talk about how our own little stray dog, Mr. Mop, came into our life.
Hope you enjoy these picks! And as always,
Happy Reading,
Curious in Wonderland