Coral Reef City is home to the most beautiful, colourful fish.  And then there is Terry – a small, blue, plain fish.  He plays games with his best friends – Cilla the crab and Steve the sea snail.  He's a master at hide-a-fish.
Terry wishes the other fish would play with him but they don't give him the time of day:  he's too dull.  So Terry creates the most beautiful costume so he can finally fit in.
But what about his old friends?  And what happens when Eddie the Eel wants to eat a tropical fish for breakfast?
This is a great book about what happens when you change who you are to fit in. It's a reminder that the best person to be is yourself!
by Karl Newson with pictures by Ross Collins
My children love this book and laugh hysterically. It is very funny.
But it's possibly a book about gaslighting?  I'll let you be the judge 🙂
Mouse is convinced he is a tiger.  And nothing will tell him otherwise.  Not the racoon, not the fox and not even the tiger.
But when mouse sees his reflection he sees the truth:  he's not a tiger, he's a crocodile!
by Elli Woollard with pictures by Benji Davies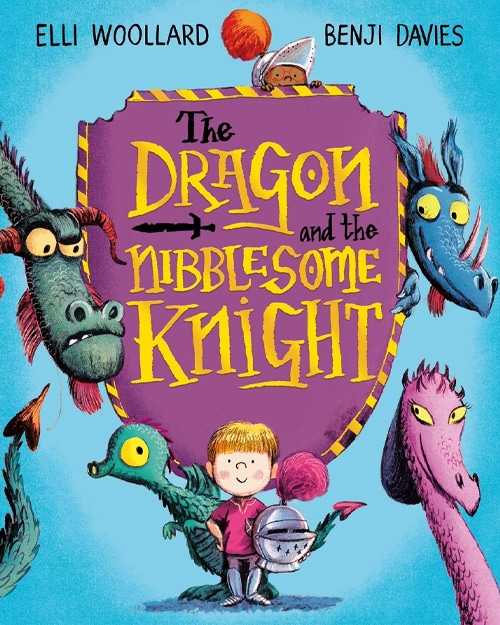 Any book about dragons and knights always win my son over.  In this book, the Dragons of Dread are a terrible bunch and love to eat nibblesome knights.  The littlest dragon, Dram, is only 4 and is sent out to find his own knight to eat.
Meanwhile, James, is a young knight and is supposed to fight the dragons.  When he finds Dram (who has crashed into a lake), he mistakes him for a duck and takes care of him.  The two become fast friends.  What will happen at School Sports Day when dragons and knights are supposed to fight?
It's a very cute book about friendship.
Hope you enjoy these picks! And as always,
Happy Reading,
Curious in Wonderland