by T. Nat Fuller with pictures by Rob Hodgson
Mr. Brown loves hats so much. He can't leave the house without the perfect hat.  Which is why it takes him so long to leave the house!
I mean at first it's raining, so he needs a rain hat.  Then it's snowing.  He needs a snow hat.
When he steps outside there is always something else happening like a rootin' tootin' rodeo, or a fire creating dragon, or suddenly he's sailing the high seas.
And he always has a hat.
For anyone who loves Gravett's books, this is another fantastic one.
Poor Harbet loves hats and each time he dons a new hat, it's suddenly an OLD HAT.  He just can't keep up with the latest fad or trend and his friends tease him about his 'old hat'.
He finally decides that the latest trend doesn't matter and goes his own way.  Readers discover it's way more fun being yourself than trying to fit in!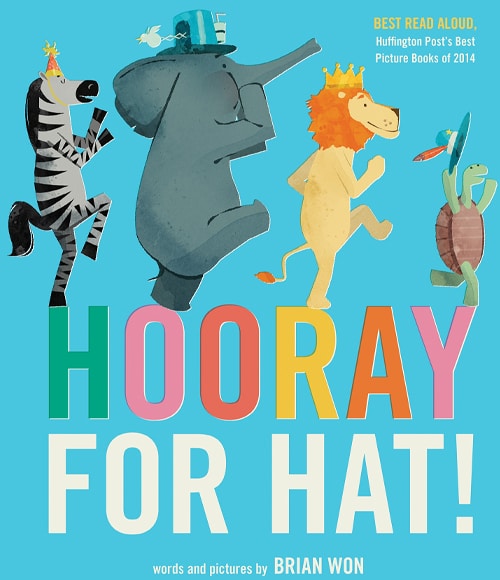 We love all of Won's 'Hooray' books and this is no exception.
Elephant is grumpy.  But then he puts on a hat.  It's hard to be grumpy while wearing a fabulous hat.  He goes to see Zebra.  Zebra is also grumpy.  So Elephant gives her a hat.  And she's cheered up!
They go see all their animal friends until everyone has a hat and is happy. Hooray for hat!
Hope you enjoy these picks! And as always,
Happy Reading,
Curious in Wonderland