This book is harder to find but if you can do it – it's worth it.  Both my kids adore this book.
Nibbles is a very naughty book monster who keeps eating his way through different stories.  The book is interactive, clever and has so much detail (including holes and tears where Nibbles has nibbled). Amazing read for your permanent shelf!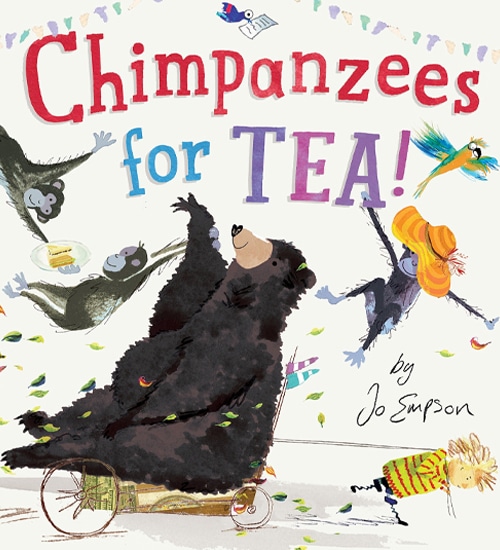 Vincent is sent to the shops by his mother with a very specific list.  Along his way, however, he forgets what items she asked for and instead picks up a big furry bear, a trapeze and of course some chimpanzees.
It's zany, whimsical and I love love love the illustrations.  Very fun read!
Giraffe and Bird do not get along.  They are always annoying each other and getting into each other's space.  It's just too much!  So they part and when a big storm hits they can't help but wish they were with each other.  The definition of frenemies.  Very funny plus it's Canadian – always a bonus!
Hope you enjoy these picks! And as always,
Happy Reading,
Curious in Wonderland