by Kevin Henkes with illustrations by Laura Dronzek
Yes, winter is most definitely here.
I love anything Kevin Henkes does and this is no exception. Winter is everywhere: on the houses, in the park and clumped on the trees.  It's hard and icy. It takes a long time to get dressed.
The way he writes it and the dreamy illustrations make all this sound like a good thing – which to a child is true.  George loves winter and could spend all day playing in the snow.  He loves this book.  Alice does not.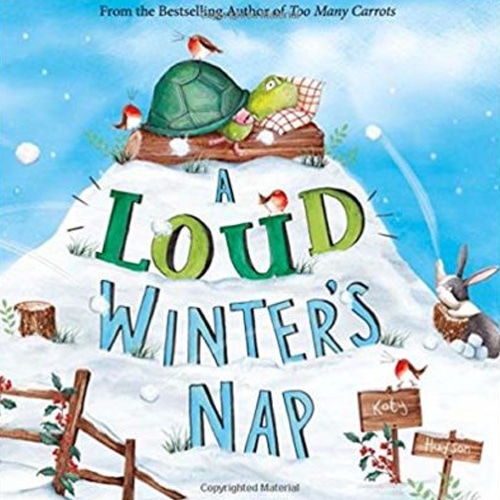 This book is funny – both kids get into a fit of giggles at the end.  Tortoise is just trying to sleep the winter away but he keeps getting interrupted by his friends who love the winter.
"Why doesn't Tortoise like the winter mama?"
"Because he's smart."
Just kidding (but not really), Tortoise discovers the fun that winter has to offer and even I must admit there are some fun things to this season!
We also like Hudson's other book: Too Many Carrots
by Linda Ashman with pictures by Chuck Groenink
Another book about napping the winter away.  See where my mind is at?
This is an adorable book in which a little boy (who lives alone?  Oh the world of children's literature) is about to sleep the winter away when he keeps getting knocks at his door from various animals asking to sleep with him.  In the end, his winter bed is full, but cosy, of forest animals snoring away.
Hope you enjoy these picks! Keep warm and,
Happy Reading,
Curious in Wonderland